Beijing No. 1 Intermediate People's Court had approved the restructuring plan of Chinese national semiconductor "national team" Tsinghua Unigroup. With Wise Road Capital of Beijing JianGuang Asset Management invested 60 billion Yuan to take over Tsinghua Unigroup, many had described this as an indicating case where Chinese Sovereign Wealth Fund had directly supported a "semiconductor industry harvester". The Economic Democracy Union convened a press conference today and indicated that four security breaches nevertheless exist in our defense against this wave of merger, to ensure the security of semiconductor supply chain and ensuing strategic mutual trust between Taiwan and the US, fiscal and national security organs of the government must expeditiously rectify relevant provisions, to effectively safeguard sensitive industries from Chinese mergers.
Before the press conference, the participants shouted slogans: Huang Tianmu add oil! (Chairman of the Financial Supercisory Commission), Wang Meihua add oil! (Minister of Economic Affairs), Zhang Mingbin add oil! (Executive Secretary of the Investment Commission), Gu Lixiong add oil! (Secretary General of the National Security Council), Fu Dongcheng add oil! (Advisory Commissioner of the National Security Council).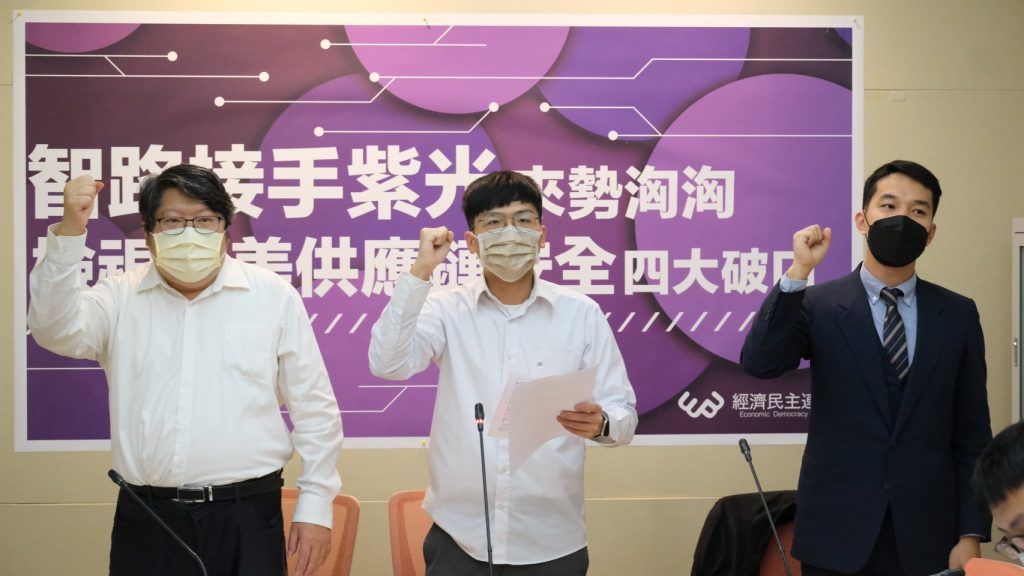 Aggressive Takeover of Tsinghua Unigroup by Wise Road Capital, Examination to the Four Major Breaches of Taiwan-US Supply Chain Security is Indispensable.
Xu Guanze, Organization Officer of Citizens Front Taiwan, said: "Taiwanese society is no stranger to the Tsinghua Unigroup. In October 2015, Tsinghua Unigroup invested nearly NT$100 billion to buy Powertech Technology Inc., Siliconware Precision Industries Co., Ltd., and ChipMOS Technologies Inc., all major packaging and testing companies, further threatened "if Taiwan's IC design industry does not allow Chinese capital to hold shares, we would suggest an embargo against all relevant Taiwanese products", and even promised to acquire TSMC shares. The merger was eventually halted by Economic Democracy Union and widespread opposition, and was terminated due to the presidential election and party rotation.
Although Tsinghua Unigroup had underwent a financial crisis recently, the Chinese court has approved the reorganization plan, and Beijing JianGuang Asset Management of Wise Road Capital had invested 60 billion Yuan to assume Tsinghua Unigroup. The ultimate controlling shareholder of JianGuang Asset Management is China Investment Corporation, Centural Huijin Investment Ltd., and China Construction Bank Corporation Limited, and JianGuang was governed by the FITA (Financial Information Technology Alliance), which was funded by the regime. The alliance, consisted of Wise Road Capital and JianGuang Asset Management had merged Nexperia, owned by NXP Semiconductors of Netherlands in 2016, and acquired United Test and Assembly Center Ltd., a major packaging and testing corporation in Singapore.
When the attempt of Wise Road Capital to acquire Magnachip Semiconductor of South Korea in June 2021 was blocked by the Committee on Foreign Investment in the United States (CFIUS), Wise Road Capital and JianGuang Asset Management had altered their directions of acquisition to satisfy the aim of restructuring Chinese national semiconductor manufacturer Tsinghua Unigroup, and acquire subsidiaries or factories in China which was set up by Taiwanese businesses. While Wise Road Capitals participated in the reorganization of Tsinghua Unigroup, in December 2021, Wise Road Capital acquired the four packaging and testing plants of Advanced Semiconductor Engineering, Inc., in Suzhou, Kunshan, Shanghai and Weihai, with a transaction value of 1.46 billion USD. In the face of the wave of massive takeovers of Wise Road, and the implication of the reemergence of Chinese national mergers, the government of Taiwan shall respond cautiously with legal and institutional preparations.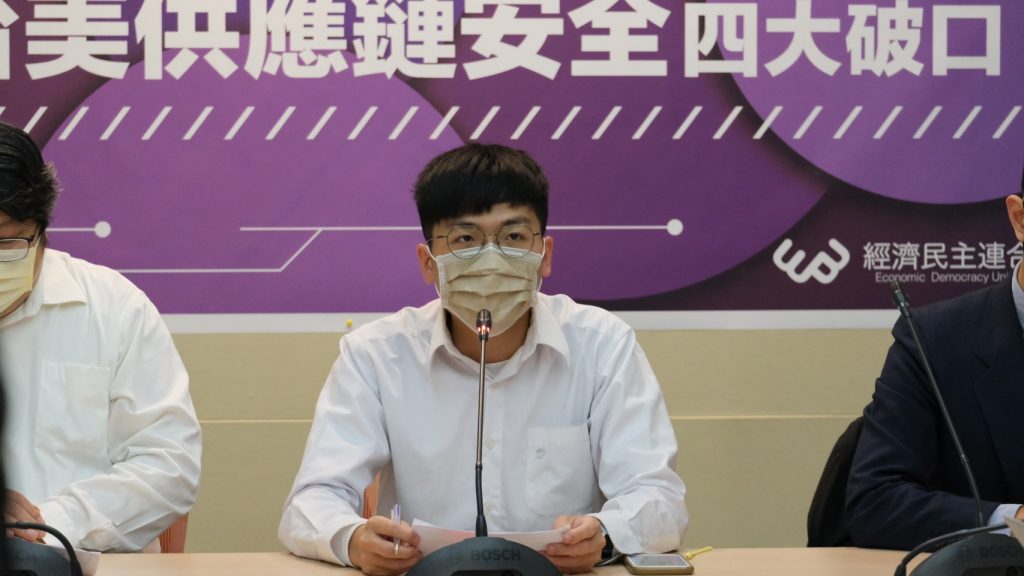 Four major breaches in Taiwan-US supply chain security
Lai Zhongchiang, convener of the Economic Democracy Union Thinktank, indicated that facing the wave of mergers, four major security breaches can be found in legal loopholes persisted in the legal framework regarding investment and technology exportation. The first point of breach is in China. With the permission of Investment Commission of Ministry of Economic Affairs (MOEAIC), Taiwanese businesses can establish factories in China with key technologies, without indicating whether they transferred their shares and thus altering their original "wholly-owned" or "controlled" status, indicating possible technology outflow. To address this issue, the Ministry of Economic Affairs announced on October 15th of last year to amend Article 10 of the Regulations Governing The Permission of Commercial Behavior in Mainland China, to change regulation on dealing subsidiary equity or assets from post-reporting to pre-application. In an interview with Nikkei Asia, Lu Zhenhui, spokesperson of the MOEAIC, also admitted that "there are loopholes in the current legal system that need to be repaired", but the two-month notice period for regulatory amendments expired and two months later, corrections were yet to be made.
The second breach is in Hong Kong and other places where Chinese investors can participate in the Taiwanese market to invest in sensitive industries under the guise of Hong Kong or foreign capital to avoid the scrutiny of the MOEAIC. On addressing the legal loopholes, the Economic Democracy Union had cooperated with MP Guo Guowen to propose the "Draft Amendments to Laws and Regulations Regarding Hong Kong & Macao Affairs, but the Committee on Interior Affairs of the Legislative Yuan has not yet started to review it; the Mainland Affairs Council also stated on June 22nd of last year that "The relevant institutions are reviewing relevant provisions of the Laws and Regulations Regarding Hong Kong & Macao Affairs, which will indeed prevent the CCP from infiltrating us through the use of funds and personnel exchanges between Hong Kong and Macau", but no amendments have been made thus far. Regarding the loopholes at the level of executive orders, although the Ministry of Economic Affairs, the competent authority for direct investment, amended the "Measures for Mainland Residents to Invest in Taiwan" at the end of 2020, the amendments are insufficient, and is nevertheless self-defeating and requires Taiwanese officials to bear the burden of proof that investors have "control" over investment in third places. The Financial Supervisory Commission, the competent authority for securities investments, had further arrogantly refused to impose any amendments for Regulations Governing Securities Investment and Futures Trading in Taiwan by Mainland Area Investors and Regulations Governing Investment in Securities by Overseas Chinese and Foreign Nationals.
The third breach is in Taiwan. According to Article 5 of the Measures for Mainland Residents to Invest in Taiwan of Ministry of Economic Affairs, as long as Chinese capital holds less than one-third of shares, even if Chinese capital controls more than half of the directors of the target company, or the target company re-invests in other enterprises, such investments would not be eligible for screening and permittance of the MOEAIC. In practice, in 2012, the MOEAIC approved China-based Luxshare to invest in SPEED TECH CORP. of Taiwan under the guise of Hong Kong-based ICT-LANTO LIMITED. Among the five ordinary directors of SPEED TECH CORP., four seats were assigned by ICT-LANTO LIMITED. Given that the Chinese shareholders cleverly controlled their share at "only" 30.55%, less than one-third, the acquisition of Taihan Precision Technology Co., Ltd., by SPEED TECH CORP., does not need to be screened and reviewed by the MOEAIC.
The fourth breach is in the United States. For the TSMC wafer factory project in Arizona, many of the equipment providers that followed TSMC in the US were problematic, including Hua Yang Precision Machinery Co., Ltd., which was invested by Shenzhen Liande Automatic Equipment Co., Ltd.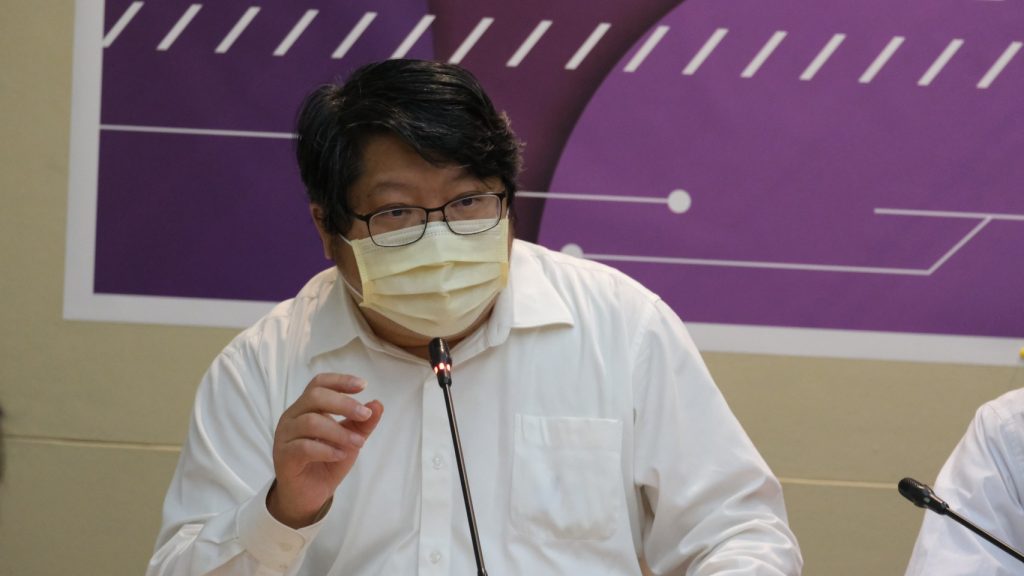 Hua Yang Precision Machinery Co., Ltd., a Chinese-funded enterprise, moves forward with TSMC in Arizona
Chen Hsu-Cheng, the attorney representing the Economic Democracy Union, said that Hua Yang Precision Machinery Company (華洋精機股份有限公司) is one of the equipment manufacturers of TSMC, providing TSMC with photomask inspection devices. However, Shenzhen Liande Automatic Equipment Company (深圳市聯得自動化裝備股份有限公司) has invested Hua Yang Company since 2018 and Liande Company now holds nearly 30% of the shares of the Hua Yang Company. Furthermore, the general manager of Hua Yang Company Hsiao Hsien-Te, who holds 15% of the shares of his company, attended the "China international OLED industry conference 2017" (organized by the China Tianjin government) on behalf of Liande Company. Hua Yang Company's chairman of the board Chiu Chien-Tai holds Liande Company shares up to 466,200, listed as the "top 10 unrestricted shareholders" in Liande Company's annual report. "It's quite obvious that Liande Company holds a large percentage of Hua Yang Company's shares, and Liande Company has a significant influence on Hua Yang Company's operations" Chen said.
The Economic Democracy Union has filed a complaint to the Investment Commission regarding the violation of the"Act Governing Relations between the People of the Taiwan Area and the Mainland Area" (臺灣地區與大陸地區人民關係條例) by Hua Yang Company and Liande Company, however, there is no response by the relevant authorities so far. The Economic Democracy Union was informed that the equipment manufacturers of TSMC will also set foot in the United States for TSMC's new Arizona chip-making plant, and Hua Yang Company is among the list.
During a meeting with representatives from the Taiwan Electronic Equipment Industry Association, president Tsai Ing-wen (蔡英文) said that efforts must be made to better secure Taiwan's place in the global supply chain by localizing production of equipment and facilities used by the semiconductor industry. However, due to the legal and administrative loopholes, the illegal investment from China could hardly be found and stopped. China can therefore break the protection of the TSMC 's supply chain, misappropriate Taiwan's trade secrets in semiconductor processes, and now even make way into Arizona. "It's a threat to global semiconductor supply chain" Chen emphasized.